MARKET UPDATE!
Reminder: this is national, and our local numbers are relatively more positive.
Patrick Carlisle – COMPASS' Chief MArket Analyst – shared this week's NAR released data about the May 2023 median sales prices and sales volumes for existing homes. Though the national median sales price is down 3.1% year over year, it continues to climb from the mid-winter low, and we shall soon move beyond year-over-year comparisons with the peak national prices seen in May & June 2022.
Below is a longer-term quarterly median house sales price chart through Q1 2023.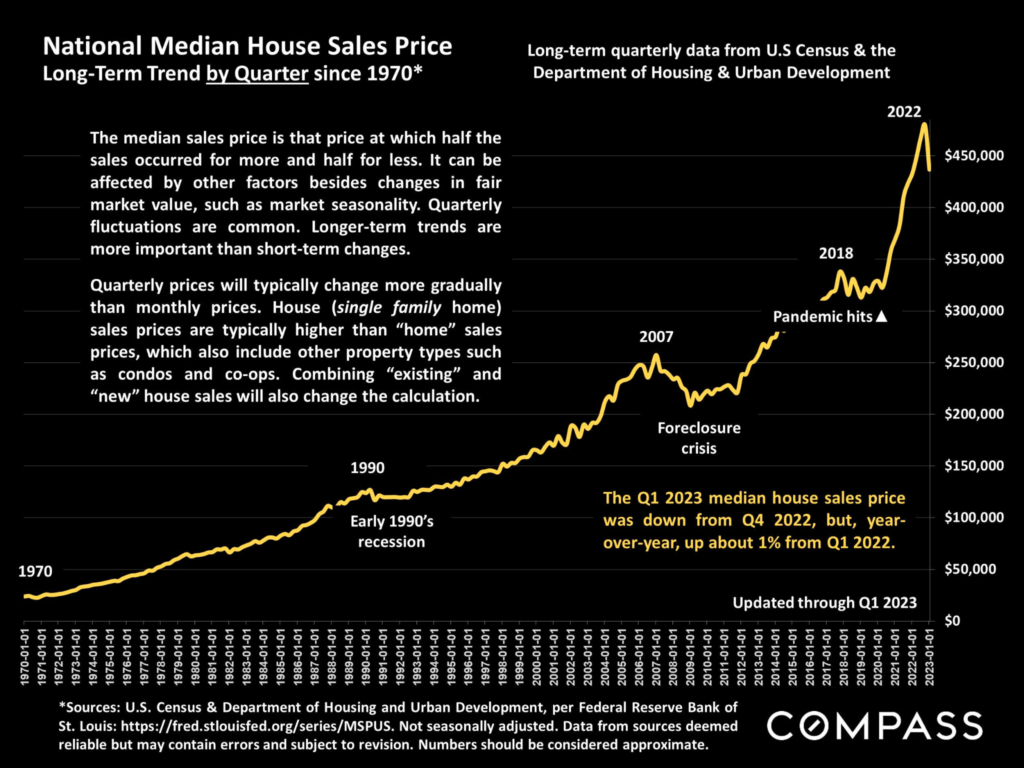 As inventory remains low, we should see prices continue to remain elevated relative to historic numbers. National sales volume climbed substantially from April, but remained about 18% below May 2022.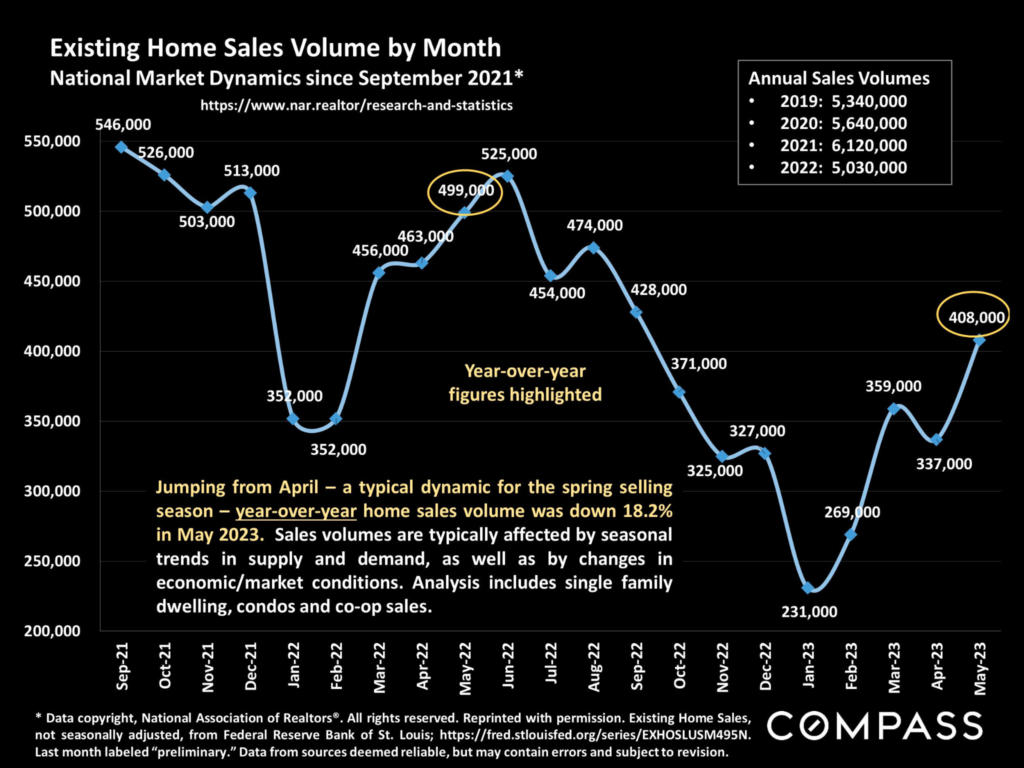 Months Supply of Inventory (MSI) ticked up slightly, but remains quite low on a longer-term historical basis. (The longer-term – going back to before the pandemic – is not illustrated on this chart.) MSI plunged to historic lows during the pandemic boom, as seen in the early 2022 readings.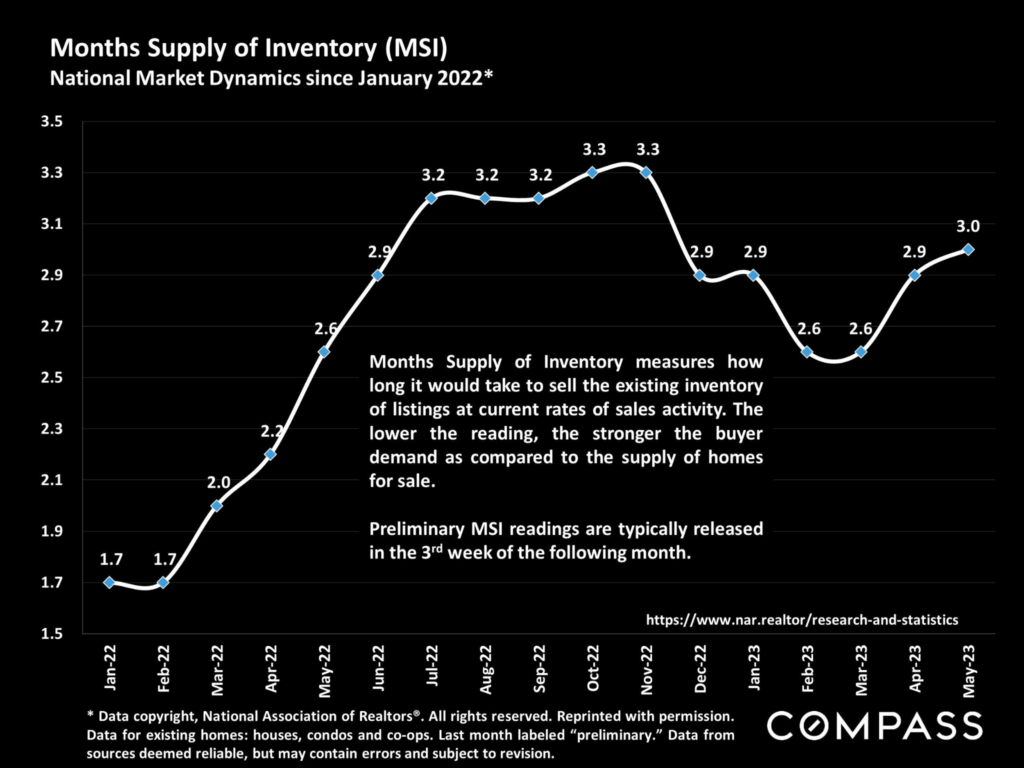 Mortgage interest rates have been ticking down slightly in recent weeks, but remain relatively high at about a third of a percentage point under 7%.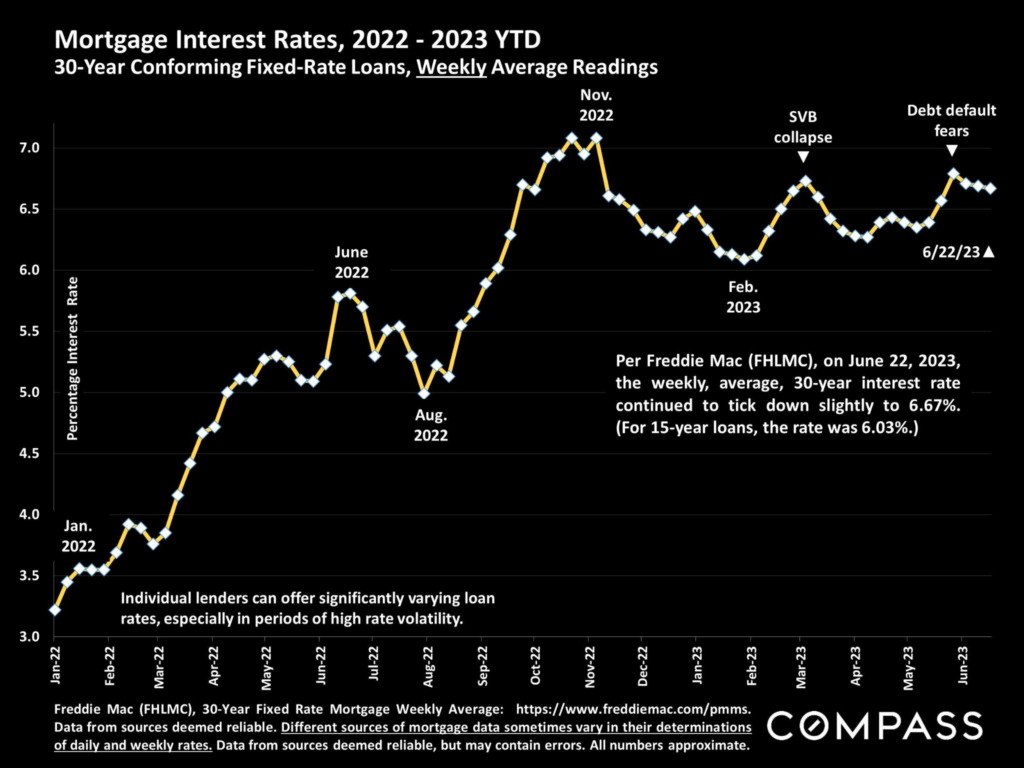 The number of US homes beginning construction surged almost 22% in May 2023 from April, and was up 5.7% year over year. Once again, trends varied enormously by region: Year-over-year, comparing May 2023 with May 2022, the Northeast region was down 22%, the Midwest was up 24%, the South was up 7%, and the West was up 1%. This is a good sign for our industry as we are in need of additional inventory and there is strong demand to absorb it.